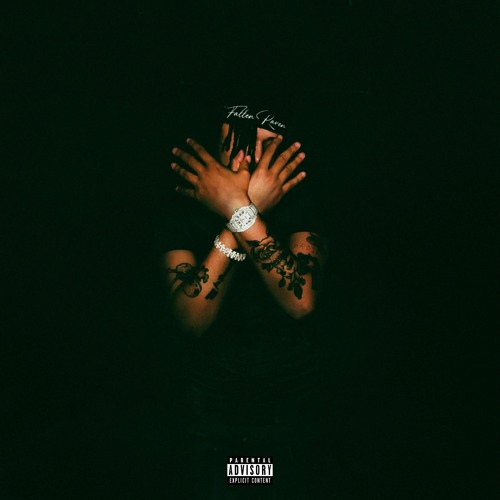 Rino is elusive but has been going through a bout with the law, so we get it. But the time is now upon us to give our ears to the Fallen Raven. Is twenty-three songs a ton of music for a new artist to drop at once? Yes of course, but Summrs knows his fans will obsess over these cuts in a ridiculous manner.
The first side of the project is very dark and ominous from his melodies to the production. Playing off the ever-present substances that Rino utilizes we hear the pain, passion, and grim strengths basking in the shadows of each cut. Though once we get into the second side of the project, that's when the Plug-based cuts get introduced to the fans. From "Cuts so Deep 2" until "NSA" is my favorite portion of the opus, simply because of the beat selection. It showcases a lighter side of Summrs and I think this is why a good portion of his fans gravitate towards a sound like this.
Overall you have to respect the push with this much music because it's only really about feeding the fans. Yeah, the streaming checks will be pretty nice too, but this man has a real fan base. If performing at Boxfest off a cell phone to a rowdy crowd doesn't tell you enough, then realize this. Summrs is that guy, so tap into all of the gas below.