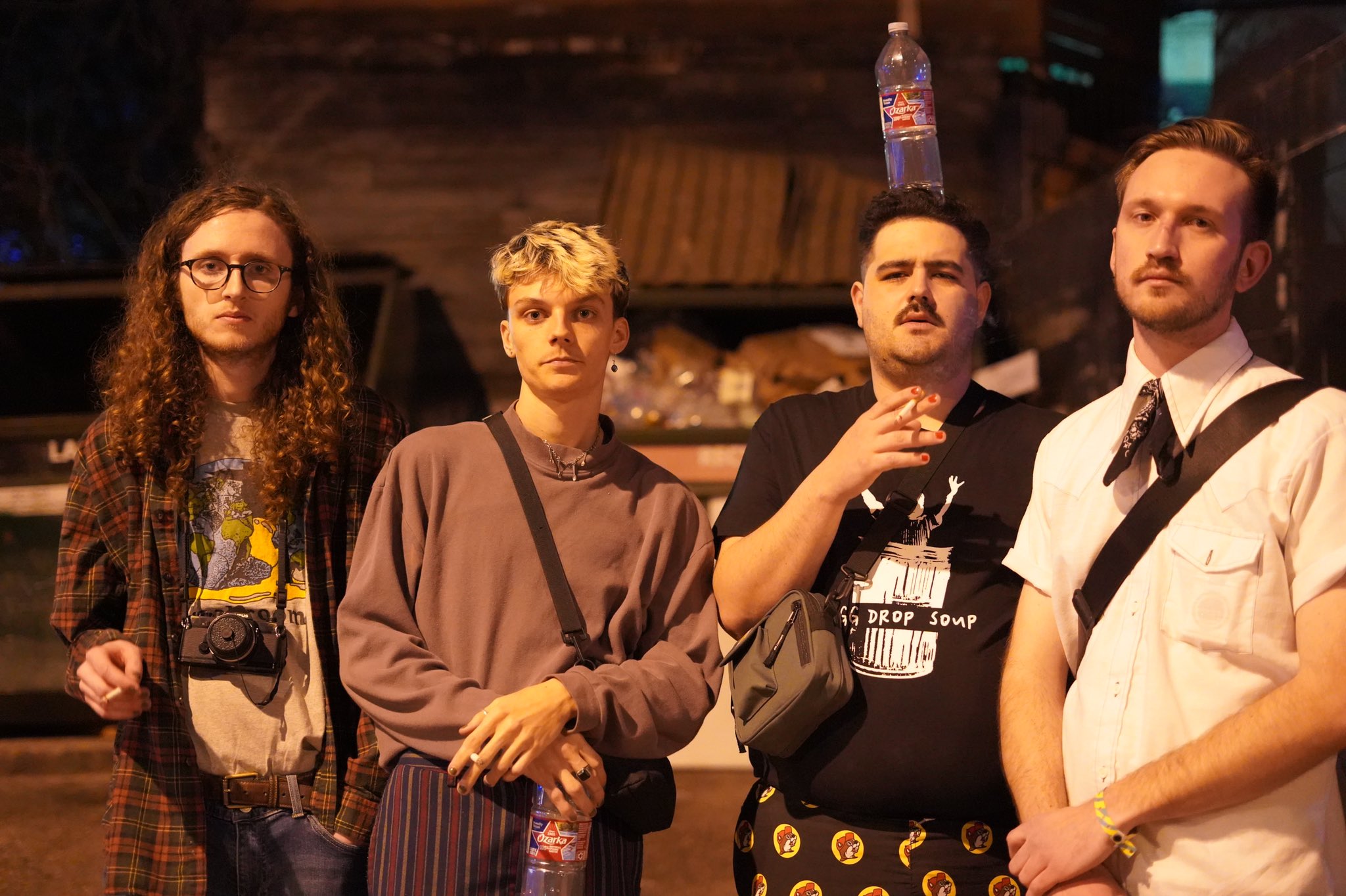 It's vital that we as people continuously strive to find new music and great new music at that. That means delving into genres you haven't peeped before instead of staying within your safe, calculated mental parameters. Today we are speaking on the case of Worry Club and their latest cut "Knocking On Wood". The backstory behind this song is Chase started to shred the gnar and his mates followed behind at a live show. The clip went viral and this quartet of wondrous scholars we're forced to remake their live performance.
Well, little spoiler. They did that and now we are blessed with an abundance of energy that the world will soon fall in love with. Instead of looking forward with no hope for the future of music, one would need a tactical slap to the face to wake them up. Worry Club is a cornerstone of this new generation of music and every release is just another shade of brilliance. Whether it's the infectious uptempo riff that Chase leads with or the cohesive measures the team follows, this is simply a great song with no frills.
Who knows where this one will take them? Will it be that breakthrough smash that they've been waiting for or is it just another notch in the belt for their fans and the world to discover? Either way, we have a strange feeling that these boys will be running up the score for a while, so get hip to Worry Club below.